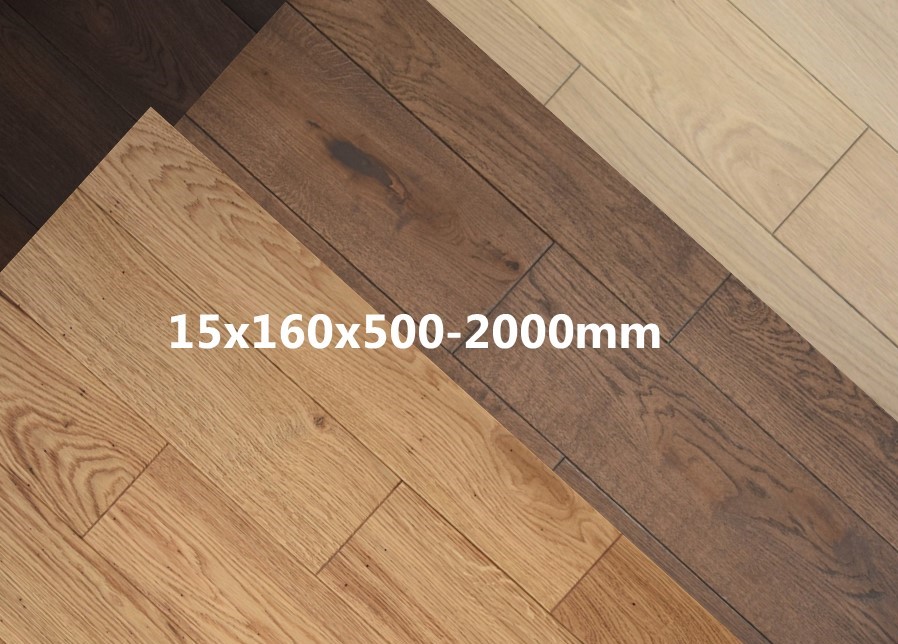 June 5, 2020
After a lot of inquiries we have decided to give our customers new dimension of oak solid flooring.
It is very important to know what are customer wishes, recognize them, and implement them in our offer.
Dimension 15 x 160 x 500-2000mm is already well known, but from now on it is our standard offer.
Our customers already know that our offer is constantly growing. Each year we add a new surface finishes, new dimension. Interior design has always been very important part of our lives. It is important to create a sapce for yourself. Place to relax. It is also well know that natural materials are best option in decorating home. Lot of work, stress and technology is pulling us back to nature. Bringing those natural elements in interior bacame a trend in latest years.
Today we have a lot of diffferent options on the market. It is important to inform yourself about everything before renovation proces. Take your time to investigate, search, compare the offers. Effort will pay off, and resultst will be remarkable.
Related posts